Restore GP capacity with in-pharmacy UTI test and treatment
Minuteful UTI reduces pressure on GP appointments by empowering community pharmacies to test and treat UTIs
4.8M
women in the UK suffer from a UTI
3-10M
UTI related GP appointments
1-3%
A&E attendances related to uncomplicated UTI
Detect UTIs with smartphone-powered clinical urine testing
Enable women to self-test in minutes and access a quick diagnosis and treatment at their community pharmacy.
Collect
Patients receive free test kit at their community pharmacy
Test
Patients complete the test using a smartphone app. Pharmacists access results and provide an in-person diagnosis
Treat
Patients receive prescription of antibiotics if needed
We're delighted to be a part of this service. It is much more convenient for patients, enabling them to get quick and easy access to a diagnosis and treatment if required. This service showcases the ability of our community pharmacists to provide essential health services, and will free up valuable GP appointments.
Marc Brooks, Head of Pharmacy ,Lincolnshire Co-op
Using Minuteful UTI 
The Minuteful UTI test app and kit allow women to test themselves for signs of a UTI. Using colourimetric analysis, computer vision, and AI we transform the smartphone camera into a clinical-grade medical device. The app walks the user through a simple test, making it as easy as snapping a photo.
Shift UTI management to the pharmacy
Release practice capacity
Shifting the UTI workload to community pharmacies can prevent up to 10 million annual GP appointments and reduce the capacity crisis.
Quick and convenient
Securing an appointment, doing a urine test in the clinic, and being prescribed medication typically takes several days, needlessly prolonging suffering. Minuteful UTI shortens the entire process to mere minutes.
Supply antibiotics responsibly
Minuteful UTI helps ensure that women presenting symptoms of a suspected UTI are properly tested before antibiotics are supplied.
Align with NHS guidance
The new NHS Operational Planning Guidance 2022/23 encourages health systems to empower community pharmacies in order to improve timely access to primary care. Minuteful UTI does just that.
Test and treat at the pharmacy
By allowing for in-person pharmacy assessments our solution frees up GP appointments and expedites the path to treatment. A recent deployment conducted in partnership with Lincolnshire CCG demonstrated the solution's potential to reduce GPs' UTI workload and expedite care, whilst maintaining high clinical standards.
93%
of women in Lincolnshire CCG who used the service said they'd recommend it to a friend
100%
of pharmacists surveyed would recommend other pharmacists take part in the service
52%
of patients who suffered from 1+ major UTI symptoms, tested unlikely for UTI, potentially avoiding unnecessary antibiotics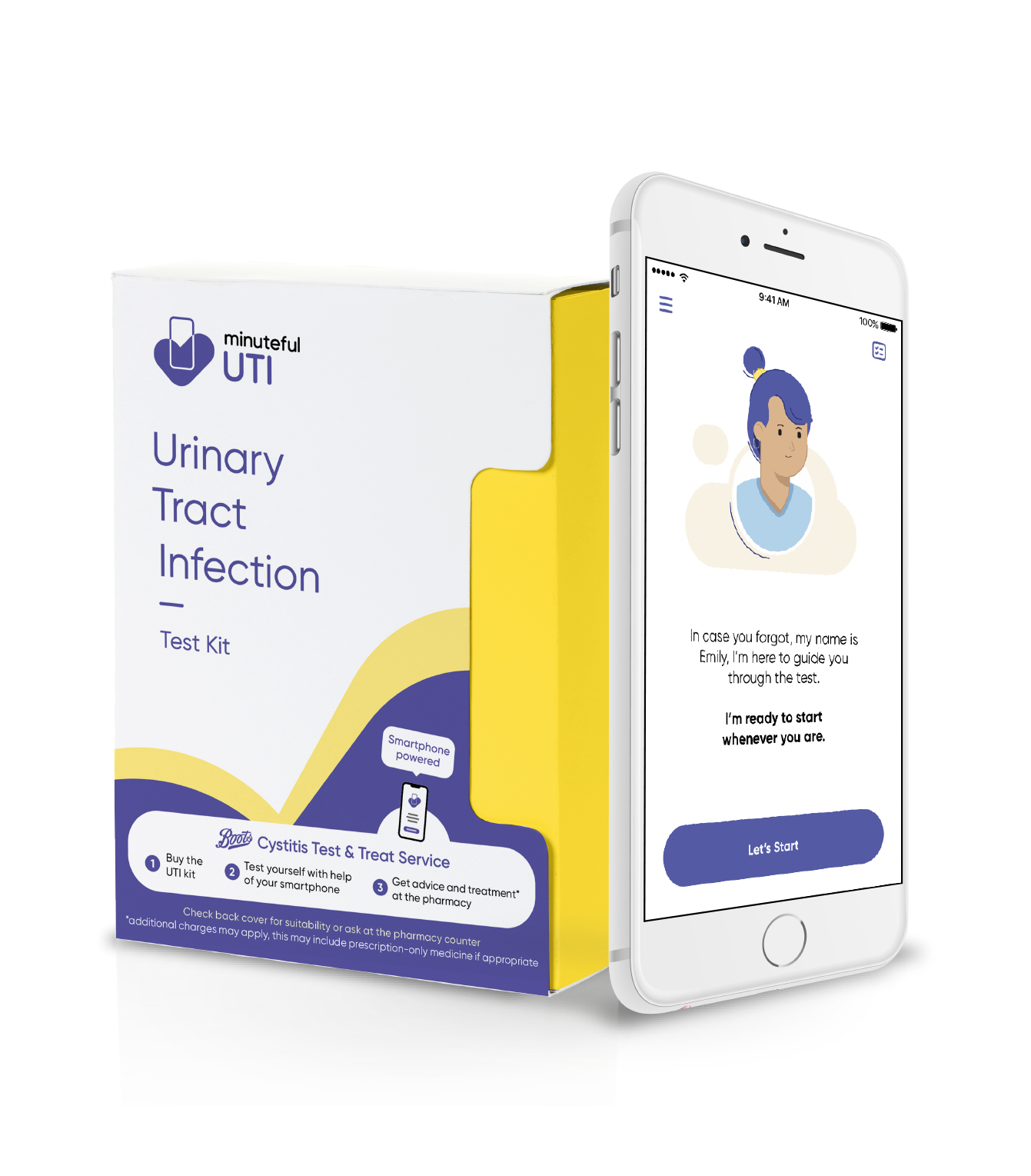 Recommended Resources
Effectiveness of UTI Test and Treat
How a community-led pharmacy test and treat service provided accessible and timely care for uncomplicated UTIs.
Read the evaluation
Minuteful UTI in Action
How Lincolnshire CCG reduced pressure on GP practices by deploying Minuteful UTI.
Download the case study
Empowering Pharmacies
How local pharmacies are becoming one-stop shops for UTI treatment.
Read the blog post
Help women with UTIs access treatment faster